Ten Exceptional Los Angeles High School Students Receive Milken Scholars Award
Written 07/19/2023

---

Unique Scholarship Provides a $10,000 Cash Prize Plus a Lifetime of Mentoring and Resources
Santa Monica, Calif., — The Milken Scholars, a joint initiative of the Milken Institute and the Milken Family Foundation, has chosen 10 talented students from Los Angeles County for its 2023 scholarship program after a rigorous nomination, application and interview process. 
Open to college-bound high school seniors in Los Angeles County, Washington, D.C., and New York City, Milken Scholars are selected based on academic performance, community service, leadership and their ability to persevere in the face of personal challenges. Past recipients include inaugural poet Amanda Gorman; Ruben Harutunian, deputy chief of mission at the U.S. Embassy in Minsk, Belarus; Dr. Joelle Simpson, chief of emergency medicine at Children's National Hospital; and award-winning entrepreneur Emanuel Yekutiel.
The 2023 Los Angeles Milken Scholars are: 
Dayanara Chavez, James A. Foshay Learning Center (Northwestern University)
Karen Garcia, The Archer School for Girls (Columbia University)
Asha Goyal, Immaculate Heart High School (Yale)
Eyael Hailmariam, James A. Foshay Learning Center (Vanderbilt University)
David Lee, Larchmont Charter School (Yale)
Steven Li, Polytechnic School (University of Pennsylvania)
Julissa Mendoza, South Gate High School (UCLA)
Neo Phuchane, Reseda Charter High School (UCLA)
Brandon Quach, John A. Rowland High School (RHS) (Yale)
Jun Woo Shin, North Hollywood High School (NHHS) (University of Chicago)
Mike Milken and his wife Lori founded the Milken Scholars Program in 1989 to promote and assist young people as they navigate the transitions from high school to college and from college to graduate school or the world of work. Recipients receive a $10,000 scholarship, and more importantly, gain a lifelong support system that includes ongoing college advising, career-related counseling, assistance in securing internships, opportunities for community service, and a fund to assist their pursuit of post-undergraduate career goals.
"After more than three decades, the Milken Scholars family has grown to more than 560 Scholars. Each of these outstanding young men and women is a future leader," said Mike Milken. "Lori and I continue to be impressed, year after year, by their remarkable accomplishments and enthusiasm."
This month, the Los Angeles Scholars will attend a four-day summit in Los Angeles with over 100 Scholars including new Scholars from New York City, and Washington, D.C., undergraduates and alumni facilitators.
MEET THE 2023 LOS ANGELES MILKEN SCHOLARS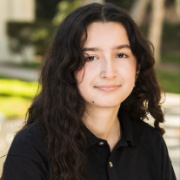 Dayanara Chavez
Northwestern University 
Dayanara Chavez spent her high school years steeped in STEM. In the engineering and robotics programs at James A. Foshay Learning Center, Dayanara studied the engineering design process, CAD (computer-aided design), systems engineering, and Java and Python programming. As captain of Foshay's robotics team, she oversaw the team's efforts to build a functioning robot, write a business plan and practice driving the robot to prepare for competitions. Dayanara worked on the wiring and electronics sub-team while keeping tabs on her teammates handling the drive and grabbing systems, pneumatics and programming, coaching newer members to ensure they will be ready to carry on the team's legacy. During competition season, Dayanara and her teammates stayed at school until 10 p.m. on weeknights and came in on weekends. Their diligence paid off: Foshay's Wolverines earned high marks at FIRST Robotics Competitions. 
Dayanara graduated as Foshay's valedictorian and is an AP Scholar with Honor, QuestBridge National College Match Finalist, University of Southern California (USC) Bovard Scholar, and National Hispanic Recognition Program honoree. She led brainstorming and participated in annual engineering challenges as captain of Foshay's MESA (Math Engineering Science Achievement) program, affiliated with USC. Dayanara learned to build flying robots as president of the Drone Club and studied web development and data science at the TECH360 Summer Bootcamp. She helped middle schoolers prepare their presentations and robots for competitions and taught sixth graders coding during the Hour of Code. 
Devoted to supporting her community, Dayanara served as treasurer of Girls Build LA, distributing 300 personal hygiene care packages to people in need during the pandemic. She was one of two young women invited to speak at the Culture of Democracy Summit, where she gave a presentation about voter suppression in minority communities alongside prominent women activists like Michelle Obama and Selena Gomez. An avid runner, Dayanara trained with Students Run LA and has completed the Los Angeles Marathon three times. 
Dayanara will study computer science or mechanical engineering at Northwestern University and plans a career in engineering.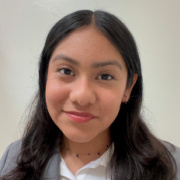 Karen Garcia
Columbia University 
Karen Garcia uses science to solve her community's most pressing problems. As the administrative lead for The Archer School for Girls' InvenTeam club, she led the development of Hydra, a rooftop sprinkler system that uses infrared cameras to extinguish embers from wildfires and any resulting hot spots. Karen managed the club's $10,000 Lemelson-MIT InvenTeam grant budget, oversaw engineering for the device and taught middle school team members how to use computer-aided design software. The project earned the attention of local and national media, including the Los Angeles Daily News, public radio station KCRW and The Weather Channel. Karen also pursued independent research into treatments for cancer, looking at signal transduction pathways as part of Archer's Research in Science program. 
Karen is a QuestBridge National College Match Scholar, University of Southern California Bovard Scholar, National Hispanic Recognition Program honoree and Jack Kent Cooke Scholarship semifinalist. She received the RISE (Research in Science and Engineering) Scientific Research Award, Brown University's Pre-College Program Sibley Scholarship and the Chinese Language Association of Secondary Schools National Essay Contest Silver Award. With Archer's Ambassador Team, Karen helped low-income Spanish-speaking students and families through the independent school application process, leading tours, hosting open houses and organizing online panel discussions. As an executive board member for Hermanas Unidas, a club embracing Latinx identities at her predominantly white school, Karen led biweekly meetings, hosted Hispanic Heritage Month presentations and organized celebrations for holidays like Dia de los Muertos. She will study Mandarin in Taiwan on the U.S. Department of State's National Security Language Initiative for Youth Scholarship. 
Karen earned a Bronze Community Service Award from the Artemis Center of Public Service and Social Good for joining with the Hollywood Food Coalition to combat food insecurity. One of 12 members of Archer's Honor Education Council, Karen received Archer's Arrow Award and Honestas Award for serving as a role model and exemplifying the school's values: empathy, integrity and responsibility. 
Karen will study biomedical engineering at Columbia and plans a career in biomedical research or manufacturing engineering. 
Asha Goyal
Yale
Asha Goyal is already making a difference in her community. She represents 22,000 constituents in Los Angeles as the youth representative on the Olympic Park Neighborhood Council, where she votes on local ordinances, drafts community impact statements on policy recommendations, votes on discretionary grants, organizes community events and helps allocate the council's $42,000 annual budget. As a member of the Mayor's Youth Council for Climate Action and the LA City Youth Council, Asha drafted policy and budget recommendations on water pollution, permeable pavement and green streetscapes. She earned recognition from Los Angeles Mayor Eric Garcetti for her community council work. 
The valedictorian of Immaculate Heart High School, Asha is an AP Scholar with Distinction and California Girls State delegate. She received a National Merit Scholarship Letter of Commendation and awards from the California Math League and California Scholarship Federation. Asha captained the Science Bowl team, leading weekly practices and preparing the team for the annual Los Angeles Department of Water and Power Science Bowl. She served as vice president of the student council, planning the first annual senior sunrise, starting a class Instagram account and leading meetings on financial literacy. As president of the Earth Club, Asha worked to reduce food waste on campus and eliminate plastic packaging from the cafeteria. She captained Immaculate Heart's varsity tennis team, building a cohesive culture by encouraging players to strategize as a group and support each other on and off the court. Asha earned First Team All League, Most Valuable Player and Team Leadership awards. 
Asha works at the Hollywood Bowl as an usher and led a four-day spiritual retreat for 60 students as a Kairos leader. She tutors elementary students at Alexandria House, a shelter for families escaping domestic violence, and prepares meals for low-income families at the Regis House Community Center. 
Asha will study political science at Yale and is considering a career in public policy. 
Eyael Hailmariam
Vanderbilt University
Eyael Hailmariam, the salutatorian at James A. Foshay Learning Center, is committed to educating her community. The president of the Financial Literacy Division on Taxes for Los Angeles Unified School District (LAUSD) Student Voice, Eyael designed and offers workshops on tax preparation, a skill she learned while helping file business taxes for the restaurant her mother co-owns. For iFeminist, Eyael wrote a paper on American scientist Bessie Blount Griffin, who developed a feeding tube for war veterans. Eyael produced videos about anthropologist Eslanda Robeson, chemist Alice Ball and U.S. Vice President Kamala Harris that were shown at LAUSD Local District Central meetings and Foshay's Black History and Women's History Month events.
Eyael is an AP Scholar, Ron Brown Captain, QuestBridge College Prep Scholar, Jordan Wings Scholar, IPC Scholar and Vanderbilt Crescere Aude Scholar. She worked to detect gene mutations in colon cancer as an intern at the Lawrence J. Ellison Institute for Transformative Medicine and researched health disparities affecting transgender people with HOSA-Future Health Professionals. A member of the Los Angeles Mayor's Youth Council, Eyael developed Sprout About Town, a campaign to combat food deserts by planting community gardens. Responding to the racial unease that followed the murder of George Floyd and Black Lives Matter protests, Eyael co-founded South Central Youth United, leading student discussions about racial identity, internalized racism and implicit bias, microagressions and hate speech. Her work with public policy consultancy EVITARUS and the LAUSD Focus Group for African Americans helped lead the district to cut police on school campuses and redirect funds to the Black Student Achievement Program.
Eyael has worked to raise awareness of "period poverty," inadequate access to menstrual hygiene products and education. As director of programming for Colors of Coats, she coordinated the donation of menstrual products to women in Florida. She is a youth group instructor at her church and an accomplished trombone player.
Eyael will study biomedical engineering at Vanderbilt University and plans a career in biomedical research.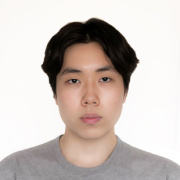 David Lee
Yale
Young students in Los Angeles are getting hands-on science experience thanks to David Lee. As president of GEAR, which provides free STEM programs for underserved students, David led a monthlong science camp in which 80 elementary and middle school students examined DNA in strawberries, built solar ovens out of pizza boxes, observed the properties of water by making ice cream and constructed lava lamps to study density. GEAR donated 2,000 science activity kits to local elementary schools and will teach 20 classes to more than 3,000 students through a partnership with Hearts of Los Angeles. 
A graduate of Larchmont Charter School, David is an AP Scholar with Distinction and a QuestBridge College Prep Scholar. He received a Quest for Excellence STEM Award, National Merit Scholarship Letter of Commendation, and silver and gold President's Volunteer Service Awards. David founded Larchmont Charter's first Science Olympiad, leading the 30-person team to fourth place in Southern California. He researched the behavior of mice after spinal cord injuries as an INSPIRE intern at Cedars-Sinai Medical Center's Burda Lab and helped students combat misinformation as an intern with Agents of Influence, a spy-themed educational video game. Committed to destigmatizing mental health, David partnered with a social worker to implement mental health protocols as project leader for the Better (You)th Initiative. He is co-president of thebraintree.net, which compiles resources and student-written articles on mental health. With the Koreatown Youth + Community Center, David organized mental health conversations and trained peers across area high schools. He was president of Hope in LA, recruiting 30 volunteers, raising funds and coordinating more than 100 gatherings to distribute food, clothing and toiletries to unhoused people. 
David is an accomplished pianist and has performed at Carnegie Hall. The president of Music for Sharing, David recruited 27 student musicians to perform at local hospitals. He served as president of Young Angels Choir, which has performed at Good Samaritan Hospital, Disneyland and the Dorothy Chandler Pavilion. 
David will study cognitive science at Yale and plans a career in medicine.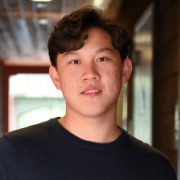 Steven Li
University of Pennsylvania
Thanks to Steven Li, dozens of students in Southern California now have valuable work experience on their resumes. Steven founded and leads Project Talent Launch (PTL), a social entrepreneurship venture that creates paid internship opportunities for underserved high school students. Prospecting on LinkedIn, Form 990s and Chamber of Commerce directories, he raised $60,000 for more than 40 internships in Title I districts in Southern California. PTL has been featured in local news and received support from the City of Pasadena, Wells Fargo, law firm Latham & Watkins, the Idealab Charitable Foundation and the GoFundMe Gives Back program, among others. Steven earned a spot as the top fellow in the Dragon Kim Foundation's Fellowship Program, where he won the "Spirit of the Dragon Award," a $5,000 grant for PTL, and an opportunity to expand internships into Orange County. 
Steven is a graduate of Pasadena's Polytechnic School and is an AP Scholar with Distinction and National Merit Commended Scholar. He received the Anthem Awards Young Leader of the Year and Presidential Volunteer Service Gold Awards. As senior class president, Steven broke fundraising records for "Fun Food Friday," an event showcasing local restaurants, built custom speakers and organized daily class events. Globally curious, Steven studied in Costa Rica and was a Polytechnic Global Scholar. The president of Polytechnic's Model United Nations (MUN), Steven led the team's 73 members to commendations at regional events and organized PantherMUN, the first conference run by high schoolers for middle school students in the San Gabriel Valley. 
As opinion editor and director of finance for The Paw Print, Polytechnic's award-winning monthly student newspaper, Steven recruited and mentored writers and editors, rebuilt the paper's subscriber list after pandemic closures and grew revenue 240% in three weeks. He interned at the Koreatown Youth and Community Center, helping streamline their Salesforce database to steward partners and donors. 
Steven will pursue business and international studies at the Wharton School of the University of Pennsylvania and plans a career in social entrepreneurship.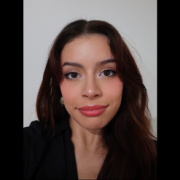 Julissa Mendoza
UCLA
South Gate High School students have a spirited advocate in Julissa Mendoza. As president of South Gate's student government, Julissa managed the ASB (Associated Student Body) class, overseeing planning for the school's homecoming, Pi Day pie-eating contest and summer music festival. She led executive council meetings, coordinated ASB's financial collaboration with outside agencies and created a mentorship program, all with unprecedented levels of student participation. Julissa served as vice chair of South Gate's School Site Council, collaborating with administrators on school budgets and helping to oversee completion of Los Angeles Unified School District (LAUSD) education programs like the Integrated Safe School Plan and School Plan for Student Achievement. As student body representative for the School Based Management Council, Julissa voted on issues like staffing levels, wages, and resources for the library and parent center. 
Julissa is an AP Scholar with Distinction, Dell Scholar and National Hispanic Recognition Program honoree. She founded South Gate's F.A.I.T.H. club, a Christian volunteer organization, and was accepted to the Chicano Latino Youth Leadership Project and National Beloved Community Leaders Academy. The captain of South Gate's varsity tennis team, Julissa led practices, mentored teammates and advocated with LAUSD Board District 5 for the renovation of the school's tennis courts. She was one of 14 students chosen to serve as a College Peer Counselor and mentored more than 20 students per week through University of California and Cal State college applications, financial aid paperwork and scholarship opportunities. 
With an eye toward a future career in law and politics, Julissa worked as a voting clerk for Los Angeles County, helping people through the registration and voting process and translating materials for Spanish-speaking voters. She volunteers at a local law office, where she learns about worker's compensation and criminal law as she helps with client intake, translates for Spanish-speaking clients, and contacts medical offices for clients with injuries. 
Julissa will study political science at UCLA.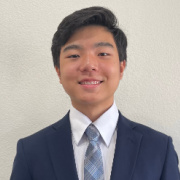 Neo Phuchane
UCLA
Neo Phuchane is making a good start towards his planned career in medicine. As a researcher with the Santa Rosa Island Research Station, Neo extracted genomic DNA from bees and registered DNA barcodes to track the island's recovering biodiversity. He examined potentially novel bacteria during an ASPIRE internship in biomanufacturing and researched fish otolith proteins for the Department of Ecology and Evolutionary Biology at the University of California, Los Angeles (UCLA). Through the University of Southern California's Bridge Undergraduate Science Program, Neo worked in the Morsut Lab developing elongation paths for multicellular structures to guide in-lab growth of synthetic organoids, used to make artificial organs. 
Neo graduated as valedictorian of Reseda Charter High School and studied in the Biomedical Science pathway. He is an AP Scholar with Distinction, University of California, Irvine, Summer Surgery Scholar, Elks Most Valuable Student Scholarship semifinalist, and recipient of the National Society of High School Scholars' Academic and Research Paper Scholarship. As co-president of the HOSA–Future Health Professionals club, Neo organized study groups, raised funds and led the club to top-three finishes in state competitions. The founder and president of Reseda's Model United Nations (MUN) chapter, he recruited more than 40 members and led the team to regional and national conferences. Neo also captained Reseda's Academic Decathlon team, tutoring new recruits, organizing group study sessions and trivia contests, and earning top-two finishes in regional competitions. 
During the COVID-19 pandemic, Neo served as a student health ambassador for the Los Angeles County Department of Public Health, creating videos to educate elementary and middle schoolers on hand hygiene and vaccine safety. In collaboration with World Peace Initiative (WPI), Neo founded Sanity to raise awareness of mental health and wellness issues. Members create articles and videos on mental health topics for Mind Stories, a WPI project, and Neo teaches the group meditation, a practice he developed when his family temporarily relocated to Thailand. 
Neo will study physiological science at UCLA and plans a career in medicine. 
Brandon Quach
Yale
Music is an important part of Brandon Quach's life. When the marching band program at John A. Rowland High School (RHS) shrank from 120 to 50 students after COVID-19 school closures and the high school band director suddenly left, Brandon, then the woodwind captain, and the drum majors stepped in. They worked with the middle school band director to rebuild the pipeline, encouraging incoming ninth graders to join the high school band. For eight weeks before the new band director arrived, the student leaders held evening practices to prepare the band for competitions. Brandon was elected band president, in addition to his roles as concertmaster and soloist of the school's symphonic band and bass drum section leader of the winter drumline. Brandon also co-founded Music and Movement, a free Saturday class held at a children's museum. Brandon's percussion lessons have served more than 400 families, and he has trained volunteers to continue Music and Movement's classes after he heads to college.
Brandon graduated from RHS with an International Baccalaureate (IB) diploma. He is an AP Scholar with Distinction and a member of the National Honor Society. Brandon focused on peer tutoring and college preparation as secretary and vice president of the California Scholarship Federation. As president of the IB Association Club, he organized regular blood drives, recruiting more than 150 donors and collecting 120 units of blood for cancer patients at City of Hope. Brandon co-founded RHS' Little Free Pantry, distributing canned goods through the Family Resource Center to district families in need.
Since elementary school, Brandon has been interested in aquaponics, growing plants in fish tanks. He secured grant funding to bring an aquaponic tank to school, teaching classmates about biology and environmental science — fish provide nutrients for the plants, while the plants detoxify the water for the fish. Brandon's IB research focused on aquaponics as a sustainable future for agriculture and the use of halophytes to decrease soil salinity.
Brandon will study biology and environmental science at Yale and plans a career in scientific research.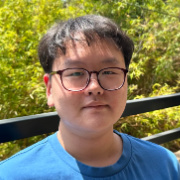 Jun Woo Shin
University of Chicago
Jun Woo Shin is on a mission to make his community more beautiful. Jun served as president of AriAri21, a volunteer organization that spreads the joy of art around Los Angeles. Using funds from garage sales and recycling, plus supplies donated by local businesses, Jun and the group have painted murals depicting the youth of Koreatown, seeking out graffiti-covered walls and covering them with their original art. Jun also helped kids with craft and art projects and developed art lesson plans as a teaching assistant at Hong Art. For his community artwork, Jun received a Congressional Bronze Medal, President's Gold Volunteer Service Award and California State Senate Certificate of Recognition.
A graduate of North Hollywood High School (NHHS), Jun is an AP Scholar with Distinction, QuestBridge National College Match Scholar and College Prep Scholar, Odyssey Scholar and Gates Scholar. He earned certificates of completion from the Johns Hopkins Center for Talented Youth, Stanford Persolv AI program and Yale Young Global Scholars. As a Cisco and Windows specialist, Jun captained the NHHS CyberPatriots, leading the team to Platinum Rank in national competitions. He coached younger students and led study groups for Science Olympiad, which earned top-10 finishes at regional and state tournaments. Jun recruited members, coached teammates and attended district competitions with the Math Club, and he led fundraising and coached teammates as treasurer for Speech and Debate. He helped raise funds for children with cancer as treasurer of the NHHS American Cancer Society chapter and researched educational inequity through California State University Los Angeles.
Jun is an Eagle Scout and Boy Scouts Junior Assistant Scoutmaster. He earned 35 merit badges and a path to biliteracy in Korean, built bookshelves for a local church, and led a 20-member troop in weekly meetings. A senior leader and group representative for the Peaceful Unification Junior Advisory Council, Jun earned recognition from the California State Senate for leading discussions on solutions for a peaceful reunification of the Korean peninsula.
Jun will study neuroscience at the University of Chicago and plans a career in neurology.
About the Milken Scholars
Michael and Lori Milken founded the Milken Scholars in 1989 to honor exceptional young individuals who have demonstrated the potential to make a profound difference in the world. Scholars are chosen while high school seniors on the basis of distinguished academic performance, school and community service, leadership, and evidence of having overcome personal and social obstacles. Milken Scholars receive financial assistance plus a strong support system of resources and networks during their academic and professional careers.
As of 2023, more than 560 Milken Scholars have been selected from over 200 high schools in Los Angeles County, New York City and Washington, D.C. Milken Scholars embody a variety of ages, backgrounds, and academic and professional interests, and attend some of the top colleges and universities in the country. Twenty-five percent were born outside the U.S. and 78% have parents originating from 76 countries. Over half were part of the first generation in their family to attend college, while 46% were the first person in their family to attend college in the U.S. The class of 2023 is one of the most diverse yet, representing 17 countries spanning North America, Central America, the Caribbean, East Africa, Western Europe, Central Asia, East Asia, Southeast Asia, and South Asia.
Throughout their college careers, Scholars are in regular communication with Scholars staff and mentors during campus visits and special events, including an annual Summit that provides guidance and insights through speakers, panels and activities. These resources create a setting that propels these exceptional youth into a position where they can achieve their personal, academic and professional goals and, in the process, become Lifelong Leaders for a Better World. For more information about the Milken Scholars Program, visit www.MilkenScholars.org.