Milken Scholars Program Selects Thirteen Outstanding High School Seniors For 2010 Awards
Written 07/25/2017

---

Presented by the Milken Family Foundation, the Milken Scholars program includes a $10,000 scholarship and access to a vast network of career opportunities
Presented by the Milken Family Foundation, the Milken Scholars program includes a $10,000 scholarship and access to a vast network of career opportunities
SANTA MONICA, Calif. (June 21, 2010) – The Milken Family Foundation announces the selection of 13 exceptional Los Angeles-area high school seniors as 2010 Milken Scholars. Recipients will each receive a $10,000 scholarship in addition to ongoing support and resources during their academic and professional careers.
By identifying these extraordinarily talented youth and providing them with resources and networks so they can help themselves and those around them, the program aides Milken Scholars during their academic and professional careers. From mentors to assistance with internships, the program offers unique support that would typically be outside these students' everyday reach. Being a Milken Scholar means joining an extended family and building relationships with Foundation staff and other Scholars who provide a strong support system that lasts over time. While these top students possess extraordinary records of academic and personal achievements, each one has done so despite significant obstacles. Six of thirteen will be the first in their families to attend any type of college or university. This year's class of Milken Scholars includes five valedictorians, debate champions, accomplished musicians, and national math and science champions. Their community service efforts, which earned one Scholar a Gold Level Presidential Service Award, range from founding an acclaimed Chamber Choir to producing a documentary film about the extraordinary contributions of youth throughout Los Angeles.
The Milken Scholars selection process is rigorous and highly competitive; over 400 nominations were submitted by college advisors from more than 100 Los Angeles-area high schools. The program's more than 270 Milken Scholars hail from diverse backgrounds with nearly one-third born outside the United States and nearly three-fourths have parents originating from over fifty countries. Milken Scholars have completed or are completing 386 degrees, many of them graduate degrees. Scholars will gather in July to attend a three-day annual retreat that will culminate with a recognition dinner to formally introduce and welcome the new 2010 Milken Scholars. The program was founded in 1989 by Lori and Michael Milken to honor exceptional young men and women based on their academic performance, community service, leadership activities and triumphs over obstacles. By providing these extraordinarily talented youth with the tools and networks to help manifest their dreams and ambitions, the program's aim is to encourage "lifelong leaders for a better world."
Monica Gordillo, a graduate of Bell High School, will attend Princeton University
Joshua Hernandez, a graduate of Huntington Park College Ready Academy High School, will attend Harvard University
Michael Hernandez, a graduate of South Gate High School, will attend the Massachusetts Institute of Technology
Delaram Kamalpour, a graduate of Bonita High School, will attend the University of California, Los Angeles
Jessica Liu, a graduate of Temple City High School, will attend Stanford University
Esteban Madrigal, a graduate of Bell High School, will attend Harvard University
Elellee Omar, a graduate of City Honors High School, will attend Princeton University
Daniel Oueis, a graduate of High Tech High Los Angeles, will attend the University of California, Berkeley
Ashley Thaxton, a graduate of John Marshall Fundamental High School, will attend New York University
Chelsea Tuomi, a graduate of the Archer School for Girls, will attend the University of California, Berkeley
Eileen Ung, a graduate of Long Beach Polytechnic High School, will attend Stanford University
Ricky Vargas, a graduate of Richard Gahr High School, will attend Stanford University
Zijian Wu, a graduate of North Hollywood High School, will attend Harvard University
"Milken Scholars have demonstrated that they have the ability, determination and leadership skills to make substantial contributions to the world," said Dr. Jane Foley, senior vice president of the Milken Family Foundation and a director of the Milken Scholars program. "The program provides a launching pad so that these remarkable young people can achieve their full potential. Whether teaching inner-city students or researching cures for cancer, Milken Scholars can be found at the forefront of society."
For additional information about the program, please visit: www.milkenscholars.org.
2010 Milken Scholars
Monica Gordillo
With "a passion for exploring new realms of knowledge," Monica Gordillo, an AP Scholar and class Salutatorian at Bell High School, is described as "an academic dynamo," by her college counselor. Monica's intellectual talents and enthusiasm are infectious and teachers note that she's "the student who introduces insights and stimulates the class into exciting explorations." From co-founding a World Connections Club that educates students about different cultures and encourages acceptance, to her active involvement expanding opportunities for special needs children, Monica is relentless in the face of obstacles. Her return to gymnastics competition after a traumatizing accident taught this team captain that "any fear can be conquered." Despite the challenges of growing up in a crime-ridden and impoverished neighborhood, Monica is determined to achieve, succeed and give back. On top of her demanding academic schedule, she balanced part-time employment and multiple community service activities. She tutors anyone who wants her help, be it struggling classmates or elementary students. Monica's contributions with the highly demanding and prestigious College Match program drew raves from the program's director who noted that Monica is "a positive catalyst for social change and intellectual endeavors." Crediting her parents with emphasizing the importance of education, Monica will be the first in her family to go to college. This fall she will study psychology at Princeton University and pursue her dream of finding "a job where I will never stop learning or experiencing new things." Her work as a volunteer advocate for autism awareness has fostered Monica's desire to involve children with special needs in her future plans.
Joshua Hernandez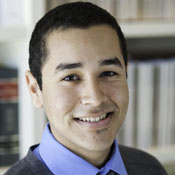 At Huntington Park College-Ready Academy High School, Valedictorian Joshua Hernandez is known as one who sets the bar for excellence. Throughout his high school career, this AP Scholar's straight "A" record earned him the Principal's Award. Honors range from receiving the Outstanding Achievement Award in Chemistry to being named one of the best high school writers in America by Zinch.com. Joshua captured the top West Coast prize in the Deloitte Virtual Team Challenge, an on-line national competition centered on business management, and he is the school's debate team tournament champion. He chairs the Youth Commission for the city of Huntington Park and was selected to attend the Chicano Latino Youth Leadership Project's regional leadership institute. Joshua is a founding member and chief editor of the school's nationally recognized newspaper. Through his participation in the Hispanic National Bar Foundation's Project Access, Joshua was accepted to the Law Camp at Georgetown University. For two summers he was a member of the Pomona College Academy for Youth Success, a rigorous four-week academic program. As part of the QuickSCIence Marine Biology Challenge, Joshua organized a beach cleanup for more than 100 students and faculty. At home Joshua shares the caretaking responsibilities for his bed-ridden older sister, a UCLA alumnus who nurtures Joshua intellectually. "Caring for Vero has taught me much," he said. "I have come to appreciate the everyday beauty in life. Witnessing her struggle for academic success, I have discovered my own potential – not only in academics, but also in my willingness to help others." Joshua will study English and pre-law at Harvard University.
Michael Hernandez
With the goal of a career in chemical engineering, Michael Hernandez is headed to Massachusetts Institute of Technology. This won't be his first time studying on a university campus as Michael has participated in several programs including UCLA's Advanced Placement Boot Camp, summer sessions at the University of California, Santa Barbara, the Mission Engineering program at the University of Southern California and MIT's summer Minority Introduction to Engineering and Science Program. Class Salutatorian at South Gate High School, Michael's numerous honors include National Hispanic Recognition Program Scholar, AP Scholar with Distinction, and school awards in mathematics and business and technology. As president of the Math Engineering Achievement Club, Michael led his team to a second place finish in the calculus competition and took second in the individual Cyber Surfing event. He is an award-winning member of the Academic Decathlon and serves as vice president of the National Honor Society's school chapter. "There are no limits to Michael's academic potential, energy, intellectual curiosity and ambition," shares an advisor at South Gate. Describing Michael as the epitome of a "Profile in Courage," the advisor adds, "He is a young man who will fulfill the expectations of others and accomplish goals of which even he has not yet dreamed." Much of Michael's volunteer and community service efforts are dedicated to tutoring and mentoring struggling students. And fueling his own personal fire is the desire to dispel negative stereotypes of Hispanics. After a hurtful encounter with a teacher, Michael vowed that he would become a success. "Since then, I have put my best effort into school, challenging myself with tougher courses and performing at my best."
Delaram Kamalpour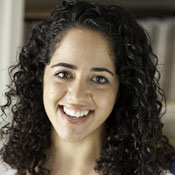 Bonita High School's class Valedictorian Delaram Kamalpour learned from her mother's example that "success is a choice and perseverance is a lifestyle." In watching her mother grapple with the responsibilities of medical school despite the progression of a severe illness, Delaram became vividly aware of something she had always inherently believed, "a life spent in the pursuit of dreams can never be wasted." To that end, Delaram has dedicated herself "to strive to perfect my academic record, involve myself in activities that reflect my passions, and lead my peers in worthwhile causes such as the betterment of the environment and humankind." As one of her teachers observed, "For Delaram, 'good enough' is never good enough. She knows her capabilities and she never lets herself down. Delaram will not only achieve her maximum goals, but she will encourage and challenge those around her to do likewise." In addition to her rigorous academic workload, Delaram is the co-captain of the varsity debate team and is active in Class Council and the Interact and Key Clubs. Recognizing that Bonita High was in need of a recycling program, she founded and serves as president of Bearcats Recycle, which has grown to become the largest club on campus. Her efforts were pivotal in the implementation of a new mentoring program for the school's Freshman Transition Team. Yet of all of Delaram's various pursuits, the most rewarding has been her work as a volunteer at an Alzheimer's senior living facility. This AP Scholar with Distinction will head to the University of California, Los Angeles in the fall.
Jessica Liu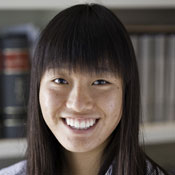 Jessica Liu is a National Merit Finalist and an AP Scholar with Distinction. This exceptional Temple City High School student is a recipient of a Questbridge College Prep Scholarship and her promise of continued excellence in postsecondary education earned her a Robert C. Byrd Honors Scholarship. Jessica was also recognized by the Society of Women Engineers with their Certificate of Merit in Math and Science. When she enters Stanford University this fall, she will study mechanical engineering. As president of the school's Quantum Physics Club, Jessica, who has twice medaled in the Southern California annual Science Olympiad regionals, sees the club as a vehicle to facilitate curiosities. "Any project students think up, we make happen," she says. In sharing the joys of science, "the lifeblood of our bond," Jessica is able to "feed from the spirit of discovery." Encouraging others is fundamental to Jessica who devotes countless hours as a peer listener and tutor. As captain of the cross-country track team, she is an inspiration and example of the causation between effort and improvement. She cites running as the root of her discipline. An accomplished pianist who has placed second and third in Concerto at the Southern Youth Music Festival, Jessica loves to play resonating romantic pieces and flowing arpeggios as a source of pure enjoyment. Her fierce appreciation for Earth's beauty has kept her an active member of the Environmental Club throughout her high school years. As the club's vice president she relishes working as a liaison to community and professional organizations. Despite a life riddled with personal adversity, Jessica is determined to create new opportunities, build her own solutions and make an impact on the world.
Esteban Madrigal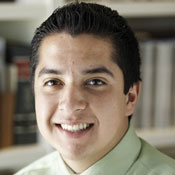 Number one in his class of 781 students at Bell High School is AP Scholar with Distinction Esteban Madrigal. Twice a recipient of the Principal's Scholarship Award, this all-around standout has distinguished himself as school Athlete of the Year as well as winner of the St. Rose of Lime Community Service Award. He was the first Bell High student in 20 years to score a 5 on the notoriously grueling AP Calculus exam. "Driven by intellectual pursuits and athletic challenges, focused on service above self, and an outstanding leader in the classroom and on the athletic field," is how Esteban is described by his college counselor. As Assistant Governor for the Interact Club's District 5280, he planned events for 35 schools and organized fundraisers and workshops. He presides over both the Spanish Club and the Freethinkers Club which he founded to lead weekly philosophical discussions that promote unbiased thinking. Esteban, who will attend Harvard University, plans to study mathematics with the ambition of eventually earning a doctorate. He shares, "I love the satisfaction of understanding mathematical concepts in depth." He's begun work on his own theorem of calculus and hopes that he will contribute to mathematics journals and become a professional. "I want to spread my knowledge so that others can benefit from it, even if it is just simply for the sake of imparting knowledge." Whatever he does, he hopes to make his immigrant parents proud. "They are the source of my inspiration and my role models. They made me want to succeed at the highest level and achieve dreams that they could only imagine."
Elellee Omar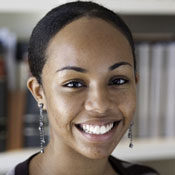 To Elellee Omar, a top student at City Honors High School, "impossibility is but a figment of adult imagination; endless possibility is a childhood truth I have never forgotten." Despite a myriad of obstacles, she doesn't permit the life circumstances she can't control to affect the ones she can. Elellee's insightful formula for creating opportunities is the pairing of persistence and patience with determination and ambition. This fall she will enter Princeton University to study political science while also considering a career in medicine. Elellee is currently writing three books and expects one day to be a published author. Already her literary talents have been recognized as she won a poetry slam competition and was runner-up in a Martin Luther King, Jr. speech contest. To encourage young learners to appreciate literature, she volunteered in the children's division at the Inglewood Public Library and also tutored elementary students in their classrooms. At UCLA's summer SMARTS program she served as a bioengineering research intern. Elellee founded and was elected president of the Debate Club, is active with the Humanitarian Club's efforts to discuss and solve the most pressing global issues, and has held multiple positions in student government. In describing how she hopes to help others, Elellee wrote, "I seek to improve the quality of life in the world's poorest areas by utilizing the strength of the people in those specific regions." A true global citizen, she speaks three languages including German (Elellee was born in Berlin) and her native tongue of Oromoffa, an Ethiopian language. Within six months of moving to the United States at the age of ten, Elellee had taught herself English.
Daniel Oueis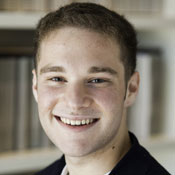 At High Tech Los Angeles, Daniel Oueis has won awards in Honors Advanced Calculus, Honors Advanced Physics, Molecular Biology, Biology, Algebra II/Trigonometry, Geometry and Spanish. Thus it is little wonder that one of his teachers described Daniel as "the most fascinating student that I have ever encountered in all my years of teaching." She also shared that Daniel is known campus-wide as "the one who never gives up." Very goal-oriented, Daniel's drive to succeed is illuminated by his natural curiosity about the world. He says, "I want to know the answers to everything, from broad, philosophical questions to specific scientific ones." His search for knowledge and truth began in school and was fostered with a gift of a telescope when he was ten years old. When it was day and he couldn't star-gaze, he would read books about astronomy. As his understanding of math grew, Daniel decided that the subject's complex simplicity holds answers to the mystery of the universe. This fall he will pursue his mathematics studies at the University of California, Berkeley. At High Tech Los Angeles, Daniel heads the "Chairman's Committee" for the school's robotics team. In addition to devoting enormous amounts of time and talent building robots and preparing for competitions, Daniel's goal is to instill in these math, science and engineering students the philosophy of "gracious professionalism." He adds, "It is my duty to build team spirit through philanthropic behavior. I try to inspire every member on the team with the same curiosity for their surroundings that I have – that burning desire to know how and why."
Ashley Thaxton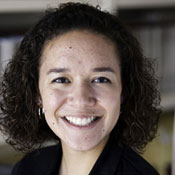 "Ashley Thaxton shines with a true and noble light every moment of her life," says an AP English teacher at John Marshall Fundamental High School. An extraordinary student, Ashley is class Valedictorian, a National Merit Finalist, an AP Scholar with Distinction and winner of the Wellesley Book Award. In addition to her straight "A" record which merited inclusion on the Principal's Honor Roll throughout middle and high school, she earned a perfect SAT Writing score of 800. Ashley presides over the National Honor Society, serves on the School Site Council and is a member of the Science Bowl team which competes in a yearly science and academic competition at the NASA Jet Propulsion Laboratory. Her community service efforts garnered national acclaim as she received the Hugh O'Brian Youth Leadership 4 Service Award, was chosen an Elks Most Valuable Scholar and was named to the 2010 Tournament of Roses Royal Court. She is the founding member and multi-year president of the school's award-winning Chamber Choir. Ashley's participation with the school's marching band includes the added responsibilities of both pit captain and librarian. An active member of her church's youth group, Ashley has taught Sunday school to preschoolers for four years. Since discovering a fascination with musical theatre at the age of eight, Ashley has been drawn to every aspect of the art form. From performer to director to the company manager for the Pasadena Unified School District's Musical Theatre Program where her fundraising efforts kept the program viable, Ashley is intent on making a difference in the lives of others through her craft. She will study educational theatre at New York University.
Chelsea Tuomi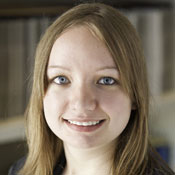 At the Archer School for Girls, Chelsea Tuomi earned the rare distinction of receiving two of the school's most prestigious honors. In presenting the Pioneer Award, it was said that Chelsea's teachers "have commented on her willingness to venture into uncharted territory, choosing the path that requires an uphill climb but then opens up a view of wide, new horizons…. She is also kind and this is what makes her most endearing. For her, leadership is not about self-promotion, it is, rather, about service to others." Chelsea won the Ambassador Award for exemplifying the Archer principles of honesty, respect and responsibility in her service as a school representative. Nationally, Chelsea has been recognized with both a Silver and Gold Level Presidential Volunteer Service Award for spearheading efforts to lead the City Heroes Los Angeles community service organization. Inspired by teens who are proactive in their communities, Chelsea and a friend partnered with the Red Shield Salvation Army to form the Speak Out program which encourages social awareness and civic engagement throughout the city. In addition, she is the CEO of the school's student store and oversees all its business functions. From creating shift schedules to directing the store's profits toward worthy causes, Chelsea masterfully and efficiently manages these multiple tasks with her trademark "can do" attitude. She forges success through hard work and an enterprising spirit. An outstanding academic, Chelsea received the Rensselaer Polytechnic Institute Math and Science Award. She is headed to the University of California, Berkeley, where she will pursue studies in public health and plans a career in medicine.
Eileen Ung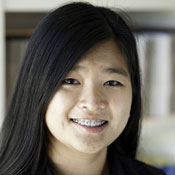 A recipient of the National AP Scholar Award, Eileen Ung ranks first in her class of 1,056 graduates at Long Beach Polytechnic High School. Named a California Scholarship Federation Gold Seal Bearer, she has earned Pursuit of Excellence Awards in ten subjects ranging from Accelerated Algebra II and Trigonometry to Comparative World Literature. Eileen, who thrives in a challenging academic environment, has not only excelled in the demanding Program of Additional Curricular Experiences (PACE) curriculum but also successfully completed five community college courses and attends Chinese School on Saturdays. Eileen is the Individual High School Champion in the Southern California Council of Chinese Schools History and Cultural Quizbowl competition. An AP history teacher describes Eileen as "the model student, but the prototype rather than the copy" who "comes prepared each day – not just to listen – but with questions, with concerns and with connections that help the entire class develop a more thorough understanding." Eileen presides over the National Honor Society, the award-winning Speech and Debate Team and the Alphabet Soup Club which encourages literacy for young children at a local library. As the daughter of Cambodian immigrants, Eileen's learning experiences at the public library were instrumental in developing her English fluency: as a result, she is committed to fostering similar opportunities for the next generation of youth. She plans to start an ABC Soup Club when she attends Stanford University where she will study business and economics. For her outstanding efforts as a volunteer at the Aquarium of the Pacific, Eileen earned the "Sea Star Award." A gifted musician, Eileen shines as a percussion player in the school's Grammy-nominated Symphonic Orchestra.
Ricky Vargas
When he was 9 years old, Ricky Vargas moved from Ecuador to the United States with his younger sister and mother. Though the transition was not easy, Ricky looks to his mother as the source of his inspiration, determination and motivation and thanks her for making the sacrifices to provide her children with new opportunities. No doubt she is very proud that her son, an outstanding scholar and soccer star, adheres to her daily mantra to "keep your eye on the goal." With a lengthy list of awards and accomplishments, it's clear to see that Ricky has distinguished himself at Richard Gahr High School. An AP Scholar with Distinction, he also received a National Hispanic Recognition. He founded the school's Math and Science Club to improve the perception of math and science. Through his dedication and leadership, the club is now the second largest on campus boasting more than 150 members. Ricky's keen intellect, drive and optimistic personality, notes a math teacher, are keys to his success. "No matter how difficult a problem, Ricky always manages to find a way to make it easy." He is relentless in his zeal for learning. Ricky's passionate commitment is in evidence on the soccer field where the sport represents a deep connection to his Ecuadorian culture. As co-captain of the varsity team, Ricky works with his teammates to develop "garra" – the desire to be one step faster and one goal better than the opponent. A member of the Red Cross and Key Clubs, he keeps busy with community service and also provides math tutoring to struggling students. Ricky will travel to Stanford University this fall to continue his studies in mathematics.
Zijian Wu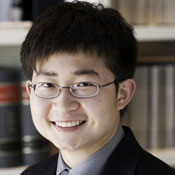 Second in North Hollywood High School's graduating class of 583, Zijian Wu, a student in the Highly Gifted Magnet program, is a National Merit Scholar, a Harvard Book Award winner, a Warren Christopher Scholar and a Robert C. Byrd Scholarship winner. Other national recognitions include qualifying for the American Invitationals Math Examination during each of his high school years, a bronze medal from the American Mathematics Competition 10, and a Pomona Wisconsin Math Talent Search Award Certificate. Zijian is captain of the Science Olympiad team which placed second in the state three consecutive years. When the Math Club's sponsor retired, Zijian picked up the reins and presides over a thriving club that attracts 40 to 50 members to weekly meetings and regularly takes medal finishes in the Bay Math League Competitions. He is also president of the California Scholarship Federation overseeing more than 100 members. Zijian is first violin for the Junior Philharmonic of California and is concertmaster of North Hollywood High's award-winning school orchestra. Although Chinese is his first language and his ability to produce interpretive readings of Chinese poetry has earned him three first place finishes in the San Fernando Valley Chinese Cultural Association Poetry Recital Contest, Zijian possesses great talent in expressing the English language. "His creative writing sometimes reaches lyricism," notes his English teacher. This versatile student earned a summer fellowship from the Earthwatch Student Challenge Awards Program to study sea level rise in New Jersey with professors and graduate students from the University of Pennsylvania. For his international volunteering efforts teaching English to young students in China, Zijian received an outstanding service award. He will study Molecular and Cellular Biology at Harvard University.