Eleven Accomplished Los Angeles Students Receive Milken Scholars Award
Written 07/13/2020

---

Scholarship Provides a $10,000 Cash Prize Plus a Lifetime of Mentoring and Resources
SANTA MONICA, Calif.,—The Milken Scholars, a joint initiative of the Milken Institute and the Milken Family Foundation, has chosen 11 talented students from greater Los Angeles for its 2020 scholarship program after a rigorous nomination, application and interview process. Open to college-bound high school seniors in Los Angeles, Washington, D.C., and New York City, Milken Scholars are selected based on academic performance, community service, leadership and their ability to persevere in the face of personal challenges.
"For more than three decades, the Milken Scholars have inspired us with their achievements, leadership and dedication to community service," said Milken Institute Chairman Mike Milken, who created the program with his wife Lori in 1989. "We're proud to welcome these three outstanding young people to the Milken Scholar family. At this difficult time for our nation, we know that they—like all the Scholars over the years—will continue working to change the world for the better."
The 2020 Los Angeles Milken Scholars are:
• Ramsay Goyal, Loyola High School of Los Angeles (Yale)
• Zoe Hsu, Temple City High School (Yale)
• Dana Hua, El Monte High School (MIT)
• Lena Jones, The Archer School for Girls (Yale)
• Daniel Kim, Academy of the Canyons (Brown)
• Hannah Kim, The Archer School for Girls (Stanford)
• Patrick Kim, The Highly Gifted Magnet at North Hollywood High School (Stanford)
• Abigail Leyva, Francisco Bravo Medical Magnet High School (Stanford)
• Rohin Manvi, Crescenta Valley High School (Stanford)
• Jiyoun Roh, Crescenta Valley High School (Princeton)
• Katelyn Sulett, Academy of the Canyons (Caltech)
Mike and Lori Milken founded the Milken Scholars Program to promote and assist young people as they navigate the transitions from high school to college and from college to graduate school or the world of work. Recipients receive a $10,000 scholarship, but more importantly they gain a lifelong support system that includes ongoing career-related counseling, assistance in securing internships, opportunities for community service, and a fund to assist their pursuit of post-undergraduate career goals.
Because of COVID-19, instead of attending an in-person summit in Los Angeles, the New York Milken Scholars will attend a three-day online summit starting July 24, 2020, along with over 100 Scholars including new recipients, undergraduates and alumni facilitators.
MEET THE 2020 LOS ANGELES MILKEN SCHOLARS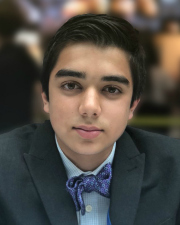 Ramsay Goyal
Yale
Every day, as Ramsay Goyal biked to and from Loyola High School of Los Angeles, he got to know his neighborhood. Homeless encampments, empty buildings and vacant lots shone with possibilities, gave him a deeper appreciation for his community and catalyzed his desire to take an active role in shaping it. In 2018 Ramsay ran for the Olympic Park Neighborhood Council, going door to door to convince neighbors that a high school student was up to the task—and he won. Ramsay has pushed to allocate council funds to a neighborhood community center that provides housing to previously homeless families, voted to approve construction of a 40-unit affordable housing complex for victims of domestic abuse, and advocated for a new bike lane on Venice Boulevard. As vice president of the Youth Advisory Council for U.S. Representative Jimmy Gomez, Ramsay prepared council reports to inform the Congressman's policy positions.
Ramsay is an AP Scholar with Honor. He won the Swarthmore Book Award, National Society of the Colonial Dames of America Congressional Essay Contest, a bronze President's Volunteer Service Award, and a silver medal on Le Grand Concours National French exam. Ramsay was a delegate to California Boys State and a regional Science Olympiad finalist. The co-captain of Loyola's Congressional Debate team, Ramsay earned multiple honors from the National Speech and Debate Association and reached the California Congressional Debate finals. He served as news and features editor for the school newspaper and president of Loyola Leadership Lab, where students practice leadership skills and learn from guest speakers. Ramsay prepared eighth graders for Loyola's high school placement test and helped first graders with homework as a tutor at Urban Compass, an after-school program at St. Thomas the Apostle School.
Fascinated by public transportation, Ramsay founded the Geocaching Club, leading members on high-tech scavenger hunts as they follow clues and navigational directions to find hidden containers. He once rode every metro rail line in Los Angeles in a single day as he researched a paper on why the city needs more light rail. As a camp counselor for the Regis House Community Center, Ramsay used L.A.'s buses and trains to lead 10 six-year-olds on urban adventures to museums, playgrounds, nature trails and libraries; in addition, he planned public transportation routes for all the program's other age groups. After planning many trips for friends and family, Ramsay founded RAD Travel Agency to help others plan domestic and international trips.
Ramsay will explore urban studies at Yale and looks forward to a career in urban planning.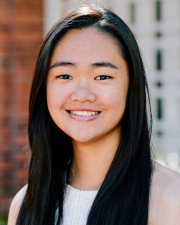 Zoe Hsu
Yale
Zoe Hsu uses her voice to advocate for her community. As one of 10 representatives on the City of Temple City Youth Committee, Zoe acted as liaison between more than 5,000 students and the city council, educating community members about water conservation, voting and traffic safety. After several students were hit in a crosswalk during drop-off at Temple City High School, Zoe conducted a detailed safety survey and presented her findings to the city council, which authorized a $44,000 project to move the crosswalk. The editor-in-chief of the Rampage, Temple City High's newspaper, Zoe taught writing, editing, design and photojournalism to staff members, leading the paper to a record 17 wins at the Eastern Los Angeles Journalism Education Association On-The-Spot Write-Offs. She raised more than $11,000 to take 20 staffers and three chaperones to Washington, D.C. for a National Scholastic Press Association convention. Zoe hired English language learners and special education students for the paper's staff and supported them so they could participate and contribute. She launched "Unheard Voices," the Rampage's podcast, which has been listened to more than 1,000 times.
Zoe is an AP Scholar with Distinction and a member of the National Honor Society and California Scholarship Federation. She won first place in sports writing from the Southern California Journalism Education Association and earned commendations and recognition from multiple legislators, including U.S. Representative Judy Chu, California State Senator Susan Rubio, California State Assemblymembers Dr. Ed Hernandez and Ed Chau, and Kathryn Barger, a member of the Los Angeles County Board of Supervisors. Zoe ran cross country and long-distance track and led service projects with the Los Angeles Food Bank as president of the school's DIY Food Club. She is an accomplished pianist and has earned honors from the Music Teachers Association of California, Associated Board of the Royal Schools of Music and Southern California Junior Bach Festival.
As one of the lead teen journalists for The Trace Since Parkland Project, Zoe wrote 33 profiles of young victims of gun violence; the project has been recognized by legislators and national media including the Washington Post, CBS News and New York Times. She is creating photos and graphics highlighting the negative effects of vaping on teenage health as part of the American Lung Association's Anti-Vaping Photovoice Project. An aspiring astrophysicist, Zoe is using data from NASA and collaborating with other high school scientists to run transits and analyze light curves for exoplanet Qatar-1b.
Zoe will study astrophysics at Yale.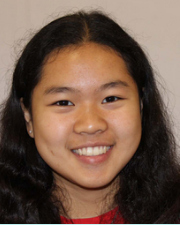 Dana Hua
Massachusetts Institute of Technology
Dana Hua loves programming—and because of her, others at El Monte High School now love it too. She got the programming bug at the Carleton College Summer Computer Science Institute and the Girls Who Code summer immersion program at The Walt Disney Company. The first time Dana went to Hack SoCal, she bribed a friend with boba tea to join her; the pair developed a game that raised awareness of the effects of pollution on sea animals and won Best Beginner's Hack. At Los Altos Hack in Northern California, Dana and the team she joined won first place for Dotmentia, a facial recognition app that integrated with Google Home Mini. To share her programming passion with her peers, Dana founded Lions Hack, where she taught her teammates Python, HTML, CSS, JavaScript and game design as they built web and mobile applications and prepared to compete together at Hack SoCal.
Dana, who graduated as El Monte's valedictorian, is a National Merit Commended Scholar, Dell Scholar, QuestBridge National College Match Scholar, AP Scholar with Distinction and QuestBridge College Prep Scholar. She was a finalist for the Gates Scholarship, a California Scholarship Federation Gold Sealbearer and earned an Amazon Future Engineers Scholarship. Dana delivered reports at division meetings as an officer for the Kiwanis Key Club and interned for the California State Senate campaign for Mike Eng, performing data analysis to understand the community's voters and phone banking to support the candidate and get out the vote. As president of the National Honor Society, Dana doubled membership and organized a leadership conference for 200 students.
The president of El Monte's Academic Decathlon, Dana created lesson plans and teaching resource guides to help the team prepare for competitions, arranged guest teachers, and raised funds for team gear and travel. She logged the highest competition scores in the school's history and earned medals in the interview, speech and essay categories at Aca Deca competitions. She holds a second-degree black belt in taekwondo and is an instructor at the studio where she was trained.
Dana will study computation and cognition at the Massachusetts Institute of Technology and plans a career as a software engineer.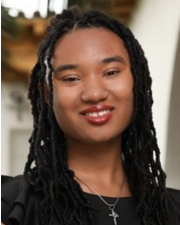 Lena Jones
Yale
As senior chair of the Honor Education Council at The Archer School for Girls, Lena Jones was an ethical compass for her school community. She led discussions about ethical behavior and presided over hearings for violations of the honor code, writing and presenting the council's recommendations for disposition. The council also created educational scavenger hunts to honor National Coming Out Day and the International Day of the Girl, and gave presentations to students and faculty throughout the year. Lena's moderate, collaborative approach led to her selection as a delegate to the American Legion Auxiliary California Girls State, a civics training program, where she campaigned for and won election to the Supreme Court. Lena was one of two students chosen to represent California at ALA Girls Nation, where she was elected Senate Chaplain. She was asked to serve as a Girls Nation junior counselor in 2021.
Lena was selected as a Ron Brown Captain and Calvin Coolidge Presidential Foundation Senator. She won Archer's 2019 Curiosity Award and the 2020 Diana Meehan Award, given to a senior in honor of Archer co-founder Dr. Diana Meehan. After graduation, Lena wrote a proposal which finalized the incorporation of "The Autobiography of Malcolm X" in future Archer curricula. She plays the cello and received the Herb Alpert Emerging Young Artist Award in 2018 for creative writing. Lena ran middle distance on Archer's track and field team, taking silver in the Louis Zamperini Invitational and leading the team to the top of the Liberty League. She has provided emotional support to patients as a volunteer at Cedars-Sinai Medical Center, shadowed prosecutors in the Major Crimes division of the Los Angeles District Attorney's office, led activities for children as a counselor at the South Seas House summer camp, and distributed clothing and canned goods to homeless veterans at the Veteran Stand Down event.
Faith is central to Lena's life. She co-founded Archer's Interfaith Association, planned a workshop exploring the tension between religion and science, and wrote columns about religion and life for the school paper. When Lena realized that leadership at her church was stretched thin, she proposed a series of "Salt & Light Workshops" for the congregation's youth. Using collaborative Harkness-style discussions, the workshops covered dreams, interpreting the Bible, fear of death, forgiveness and current events, to ensure the workshop remained relevant to modern-day issues and help participants think critically about the world around them.
After a gap year, Lena will study the history of science, medicine and public health at Yale and plans a career in law.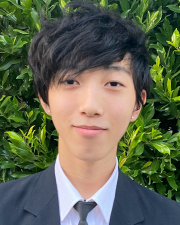 Daniel Kim
Brown University
Daniel Kim is committed to improving the environment, starting with his own community. At Academy of the Canyons (AOC), an early college high school in Santa Clarita, Daniel founded Project H2O AOC to raise awareness about water conservation. He worked with local water agencies, analyzed the flow rates of faucets around campus, and created a water collection bin that collects leftover water from students' personal drinking bottles for irrigating the campus garden. Daniel knew changing students' habits would be a challenge, so he held a spirit rally to encourage his peers to avoid wasting water. As a project lead for the College of the Canyons (COC) Biodiversity Initiative, Daniel planted milkweed to observe changes in the population of Monarch butterflies and documented nesting locations for cliff swallows. The president of AOC's STEM club, he worked with teachers to create biology and environmental science lesson plans that aligned with curriculum and raised environmental awareness as a Green STEM Summit Mentor.
In addition to a high school diploma from AOC, Daniel earned four associate's degrees from COC. He is a National Merit Finalist and a member of the National Honor Society and COC Phi Theta Kappa Honors Society. Daniel founded Valencia's chapter of Lion's Heart, a teen community service organization, and received a bronze Presidential Volunteer Service Award, as well as the University of California San Diego (UCSD) Gordon Leadership Award. At COSMOS, a science program at UCSD, he tested biodiesel fuel derived from canola oil and did a group experiment to identify compounds released by cyanobacteria.
Daniel is a squadron commander for the Valencia High School Air Force Junior ROTC, overseeing training exercises for 80 students and earning a Distinguished Community Service Recognition. He captained the squadron's Academic Bowl team, leading the group to third place at the national championship. Daniel plays the ga ya geum, a traditional Korean string instrument, and created a group that plays at Korean heritage festivals and took second place in the high school division of the Southern California Competition of Korean Traditional Performing Arts.
Daniel will study biology and political science at Brown and plans a career in environmental law.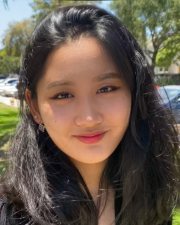 Hannah Kim
Stanford 
Hannah Kim believes artificial intelligence (AI) holds the key to our planet's future. As an intern at the University of Southern California Bridge Institute, Hannah helped create detailed 3-D model of the pancreatic beta cell, key to understanding diabetes and creating targeted drug therapies; her team's work was published in Cell, a Cell Press scientific journal. For her honors research project at The Archer School for Girls, Hannah developed a convolutional neural network that analyzes Doppler-shifted sound waves to let hearing-impaired drivers distinguish emergency vehicle sounds from background noises. Her prototype mobile app and windshield-projected display won an honorable mention from National Center for Women and Information Technology and an Archer RISE Award in engineering and technology. Hannah researched biodegradable manufacturing and recycling as an intern at Los Angeles Sanitation & Environment, presenting her conclusions to members of the Los Angeles City Council at City Hall.
Hannah is an AP Scholar, National Merit Commended Scholar and Coca-Cola Scholar. She earned the gold Presidential Volunteer Service Award for four years straight. A founding member of the Los Angeles Student Activism Coalition, Hannah organized a rally in Santa Monica on the anniversary of the Columbine school shooting that drew 2,000 participants and earned commendation from California State Senator Ben Allen. She is a varsity swimmer and serves on Archer's Community Service Leadership Board, which organized an Adopt-a-Family program that supported 500 families from Skid Row with toiletries, clothing and toys. An accomplished cellist, Hannah has won multiple awards and competitions, attended California's All-State festivals, and soloed at the Colburn School's Zipper Hall. She performs with a chamber orchestra at homeless shelters and orphanages, and her work preparing younger students for youth orchestra auditions with Love-In-Music earned her recognition from Los Angeles Mayor Eric Garcetti and the Los Angeles City Council.
To pass on her love of science, Hannah founded Mobile Science Camp (MSC), whose 28 student instructors have brought science lessons and hands-on experiments to more than 650 students through 16 mini-science camps. Hannah's work with MSC has been recognized by U.S. Representative Ted Lieu and the Brentwood Community Council. The next step: taking MSC international. The group is sending classroom kits and pre-recorded introductory lessons to Nobel Peace Laureate Malala Yousafzai's school for Syrian refugee girls in Lebanon.
Hannah will study computer science at Stanford in preparation for a career in scientific research.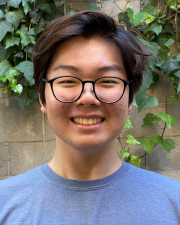 Patrick Kim
Stanford
Patrick Kim sees scientific collaboration as the key to engineering societal change that will conserve our natural world. The valedictorian at The Highly Gifted Magnet at North Hollywood High School, Patrick has immersed himself in scientific research. In the Department of Atmospheric and Oceanic Sciences at the University of California, Los Angeles (UCLA), he studied zooplankton dynamics related to state fishery policy, taking third place at the California Science & Engineering Fair and earning an invitation to present his findings at the annual meeting of the American Junior Academy of Sciences. At the University of California, Santa Barbara, Patrick created a novel mathematical model of social fisher dynamics in Chile. He developed a photobioreactor system that uses microalgae to filter wastewater and capture carbon dioxide, fighting algal blooms and global warming, for the City of Los Angeles Environmental Monitoring Division.
Patrick is a National AP Scholar, Gates Scholar, National Merit Scholarship finalist, and semifinalist for the Jack Kent Cooke and Coca-Cola Scholarships. He earned a gold President's Volunteer Service Award and was a four-time qualifier for the Science Olympiad state competition and the American Invitational Mathematics Exam. Patrick received the Award for Innovation in Sustainability from the South Bay Business Environmental Coalition, was second runner-up in the national Nicodemus Wilderness Project Apprentice Ecologist Awards, and traveled to the Cayman Islands with Earthwatch. The captain of his school's speech and debate team, Patrick advanced to 15 semifinal and final rounds at nationally competitive tournaments and earned Outstanding Distinction from the National Speech and Debate Honors Society. The team had no official coach, so Patrick launched a student-led curriculum for novices, mentored team members and coached middle school students to prepare them for high school debate.
Eager to share his STEM passions, Patrick served as president of the Science Research Club, connecting two dozen students with mentors and research opportunities at UCLA and the California Institute of Technology. He captained the Science Olympiad team, instituting a study group system and focusing on water quality, forensics and experimental design. As president of the Math Club, Patrick taught algebra, number theory, geometry and combinatorics, growing the club to one of the school's largest and preparing members for competitions around the region. He founded Green Grin, which holds workshops on sustainability, composting, birdwatching and recycling at local schools and community gardens and earned Patrick a commendation from U.S. Representative Karen Bass.
Patrick will study environmental science, public policy and applied math at Stanford and plans a career in policy.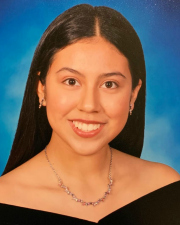 Abigail Leyva
Stanford 
Abigail (Abby) Levya already has experience as a surgeon—on mice. As a STAR (Science, Technology and Research) intern at The Keck School of Medicine of the University of Southern California, Abby worked in a lab focused on stem cell research and regenerative medicine. She sedated mice, took out sections of rib bones and adjoining nerves, and then watched the mice for evidence of Sox 9+, a gene that controls regeneration, all in service of helping people with bone injuries and diseases.
A graduate of Francisco Bravo Medical Magnet High School, Abby is an AP Scholar with Distinction, QuestBridge College Match finalist, and Jack Kent Cooke Scholarship semifinalist. She earned a Hispanic Recognition Award, reached the finals of the Health Occupation Students of America Medical Terminology competition, took first place in Bravo's science fair, and participated in beach and city cleanups with the California Scholarship Federation. Abby studied psychology at Brown University and molecular oncology at Harvard, participated in the Biology Olympiad and ran track and cross country. The president of MESA, a program that guides students into STEM studies and careers, Abby won first place in MESA's Chemistry Challenge Kahoot and took top honors with her team for their balsa wood bridge construction.
Abby volunteered at the East Los Angeles Public Library, organizing books and hosting story time and activities in the children's room. She received awards for her volunteer work from both the library and and Bravo's attendance office, where she put in more than 300 hours. Abby organized meetings about societal, political and environmental issues as president of Bravo's Humanitarian Club and worked to register voters and encourage Latino participation in local and national politics with Voto Latino.
Abby will study human biology and environmental science at Stanford and plans a career in scientific research.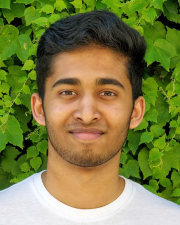 Rohin Manvi
Stanford
Thanks to Crescenta Valley High School (CVHS) graduate Rohin Manvi, more than 100,000 villagers in rural India now know when water will flow to their area. Rohin designed a water sensor specifically for remote locations, where water is delivered intermittently and residents lack internet access, reliable electricity and smartphones. He designed and directed manufacturing of the sensors, build a custom 2G server to power them, hired and trained local employees, and waded through Indian politics to install the sensors in 100 villages near his parents' hometown. Rohin's original WaterNotifier app won the 2017 Congressional App Challenge for California's 28th district. The devices already are saving 40 million liters of water per year, but Rohin knew they could be better. At COSMOS (California State Summer School for Mathematics and Science) at the University of California, Davis, Rohin and another student created a strap-on water meter for less than $5 using an accelerometer and machine learning algorithms. The device is more than 95% accurate in controlled environments and earned the pair first place in the COSMOS Internet of Things final project. After the COVID-19 pandemic has passed, Rohin will implement the new device in India to improve his water sensors' performance.
Rohin is an AP Scholar with Distinction. He won the General Motors STEM for Changemaking Challenge and then, together with the other winners, created a social change video sharing platform for the Ashoka Changemakers Movement, whose projects spread awareness of collaborative activism. Rohin has placed in the top three of the American Math Competitions and led his FIRST Robotics Competition team to regional Engineering Inspiration and Chairman's Awards. Rohin co-captains CVHS's Science Bowl team, competes in the High School Mathematics Contest at Westmont College in Santa Barbara, mentors incoming freshmen as a Link Crew leader, and mentors students for the FIRST LEGO League in two La Crescenta elementary schools. His participation in the Glendale Tech Week Student Innovation earned him recognition from the California State Senate and Assembly, the County of Los Angeles, and the City of Glendale Mayor. Rohin was the only high school student selected to judge Glendale's Tech Week Awards, a celebration of the city's local tech industry.
Dedicated to sharing his experience with others, Rohin serves as a project advisor for CV Enterprises, a software company for CVHS students overseen by the computer science teacher. He has teamed up with four other Stanford students to create a new social media platform that will reduce the negative mental health effects of existing networks like Facebook and Instagram. Rohin teaches practical electrical engineering to students at two schools in rural India, leading classes remotely and providing extra help via video calls.
Rohin will study computer science and engineering at Stanford and plans a career as an entrepreneur.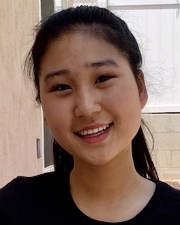 Jiyoun Roh
Princeton
Installing smoke detectors sparked Jiyoun Roh's dedication to community service. A graduate of Crescenta Valley High School (CVHS), Jiyoun served as the Los Angeles Region Field Ambassador for the American Red Cross, supporting more than 100 clubs in Southern California and planning regionwide events. She organized a Youth Preparedness Fair that drew 300 students, organized blood drives, and collected clothing and other items for families displaced by fire. With her team, Jiyoun designed and implemented the Disaster Action Team Outreach Project, which connects local fire departments with regional Red Cross chapters to mobilize relief in the wake of a fire. The Red Cross has recognized Jiyoun with its National Spotlight, Humanitarian Youth Certificate, and Executive Excellence Gold Award.
Jiyoun is a National Merit Commended Scholar and an AP Scholar with Distinction. She received the Elks Most Valuable Student Scholarship, the Best Editor of the Year Award from Korean Daily Newspaper, and, for three years running, the gold Presidential Volunteer Service Award. Jiyoun took fourth place in the California Science Fair and was selected as a SoCal BioGENEius Scholar. She volunteered at Oktoberfest, Special Olympics, and toy and book drives as a member of the National Honor Society. Jiyoun served as president of CVHS's Academy of Science and Medicine, connecting more than 300 students with STEM field trips, internships, seminars and classes. She taught English via video call to elementary-age students in Cambodia and plays the cello.
The president of the CVHS Air Force Junior Reserve Officer Training Corps (AFJROTC) Kitty Hawk Air Society, Jiyoun leads drills, raises funds and plans team-building events like the winter ball and spring picnic, as well as facilitating the Veteran's History Project and Operation Gratitude. She has earned many AFJROTC honors, including the George C. Marshall Award for academic excellence, Reserve Officers Association Award, Pritzker Citizen Soldier Award, Retired Enlisted Association Award, and National Society United States Daughters of 1812 Award. A dedicated scientist, Jiyoun researched ovarian cancer treatments at the City of Hope's Eugene and Ruth Roberts Summer Student Academy. Her younger brother has cerebral palsy, and Jiyoun is his fiercest advocate, helping him navigate high school and guiding her parents through the world of special education services.
Jiyoun will study molecular biology or international relations at Princeton in preparation for a career in medicine.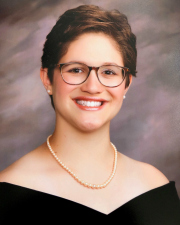 Katelyn Sulett
California Institute of Technology
During the competition season, Katelyn Sulett spends weekday evenings and Saturdays with her robotics team. She has worked in all functional areas over the years, including business, awards and mechanical. This year, as the drive coach, Katelyn acted as a liaison between the different functions, making sure everyone worked together to reach the goal. The team qualified for the FIRST Robotics World Championship in Houston. Katelyn was selected to attend the Summer High School Intensive for Next-Generation Engineering (SHINE) at the University of Southern California Viterbi School of Engineering, a seven-week program where students work hands-on and perform computational research in a university engineering lab.
Katelyn graduated from Academy of the Canyons (AOC), an early college high school located at College of the Canyons (COC) in Santa Clarita, with five associate's degrees. She is a member of the National Honor Society. Katelyn took first place in the American Mathematical Association of Two-Year Colleges competition at COC and received scholarships from the Elks Foundation and College Board. She wrote articles for AOC's Journalism Club and organized events for the Human Rights Watch Student Force. Katelyn served as president of AOC's Debate Club and founded the school's chapter of the Speech Team, giving high school students the opportunity to participate in college speech competitions at COC. She won Novice Impromptu Finalist at the Watson-Lancer Collegiate Speech Tournament, her first speech competition.
Teaching is one of Katelyn's passions. She served as a peer tutor, mentored middle school students in the FIRST LEGO League, and helps a sixth-grade teacher at a local elementary school grade papers, tutor students and prepare lessons. Her younger sister's Little League softball team claims some of Katelyn's time, too: She often keeps score and emcees for her sister's games.
Katelyn will study astrophysics at Caltech and plans a career in academia.
About the Milken Scholars
Michael and Lori Milken founded the Milken Scholars in 1989 to honor exceptional young men and women who have demonstrated the potential to make a profound difference in the world. Scholars are chosen while high school seniors on the basis of distinguished academic performance, school and community service, leadership, and evidence of having overcome personal and social obstacles. Milken Scholars receive financial assistance plus a strong support system of resources and networks during their academic and professional careers.
As of 2020, more than 500 Milken Scholars have been selected from over 180 high schools in Los Angeles County, New York City and Washington, D.C. Milken Scholars embody a variety of ages, backgrounds, and academic and professional interests, and represent elite colleges and universities in the country. Twenty-five percent were born outside the United States and 75 percent have parents originating from 71 countries. Over half were the first in their family to attend college.
Throughout their college careers, Scholars are in regular communication with Scholars staff and mentors during campus visits and special events, including an annual Summit that provides guidance and insights through speakers, panels and activities. These resources create a setting that propels these exceptional youth into a position where they can achieve their personal, academic and professional goals and, in the process, become lifelong leaders for a better world.
For more interviews or information about the Milken Scholars Program, visit www.MilkenScholars.org.
Lynne Russo
(818) 903-6079
lynneerusso@gmail.com